You may just be starting your journey towards becoming a parent or maybe you've been a parent for years. You might be pregnant or newly postpartum managing all of the changes that come with this transition. Or maybe you feel overwhelmed by the perfectionist need to do it all. You may be trying to find the joy in parenting but struggling to let go of habits that stem from your own childhood.
I get it.
Being a parent is hard. Many people, especially mothers, are surprised by the complex emotions they feel related to parenting. It's hard to enjoy every moment while simultaneously managing the load of parenthood. The balancing act of constantly trying to do it all can lead to a roller coaster of emotion including overwhelm, anger, anxiety and sadness. It's exhausting.
I can be a guide on your journey.
By working together, we will learn to manage challenges, build greater awareness of thoughts and feelings, and improve the feeling of balance in your life. We will help you feel validated and supported for all of the hard work you do. We can learn how to rise and flow so that we show up in a way that feels more in line with who we are.
I'm Michelle. I'm a therapist and mama of two who loves supporting parents along their journey. I work with pregnant people, women and new parents who are struggling and wanting to find more connection, joy and confidence in their new identity. Read more about my story here.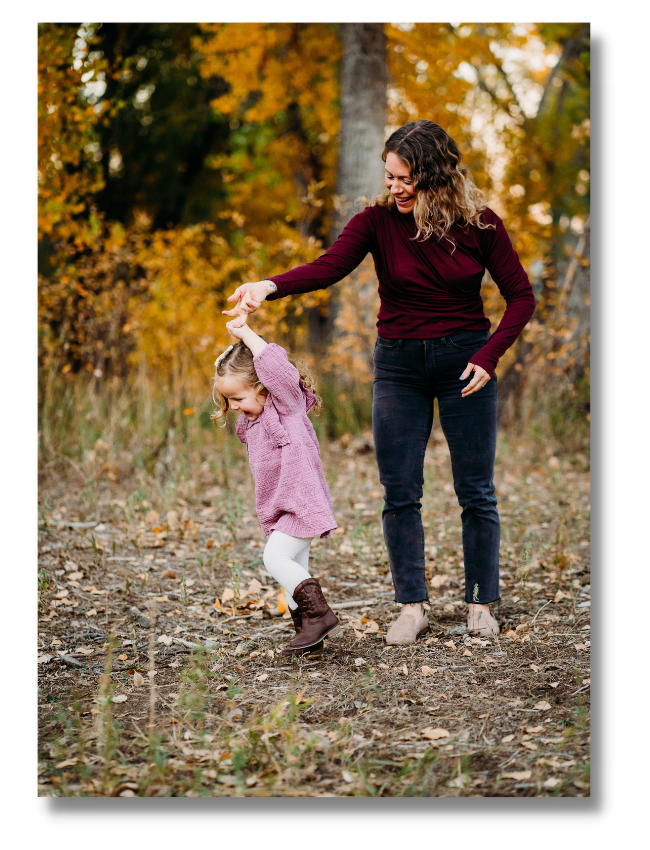 As a mama myself, I know how overwhelming it can feel day-to-day.
By using an integrated approach, we can explore:
the ins and outs of your thoughts and feelings
how to live in line with your values
how to turn down the volume of your reactivity
how to better understand your relationship with your partner as it relates to parenting
how early attachment impacts you as a parent now
the voice of your inner child and how that relates to yourself as a parent